Benefits of system-linked latent storage units
Increase of storage capacity
By a factor of 3 to 4 without volume changes (retrofit solutions available)
Reduction of operating costs
Peak-cutting or peak-shifting (with regard to power rating ) to use lower-priced electricity tariffs (e.g. night tariffs) and in-house power supply
Extension of product life cycle
Non-stop operation at optimum level through reduction of operating phases including extension of down time and minimization of system maintenance efforts
Reduction of storage volume
By a factor of 3 to 4 at stable capacity level (and minimum space requirements)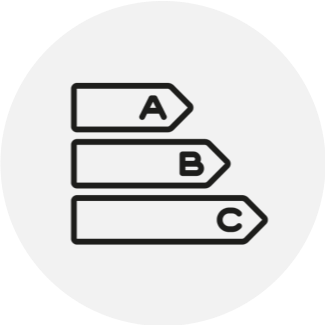 Increased efficiency
Consistent temperature level ensures elevation of COP and reduction of heat losses (operating costs – 40%!), and allows for installation of smaller heating and cooling units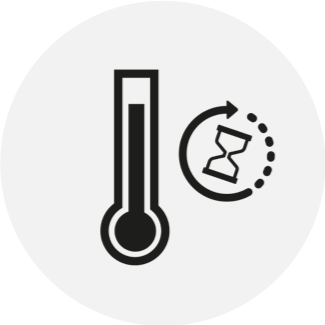 Smplified processing
By transformation of temperature peaks to phase change temperature, resulting in consistent charge and discharge temperature levels and providing chance for use as thermal switch
Axiotherm GmbH - Innovative thermal storage systems
Spectrum of applications
About AXIOTHERM
With its leading competence in thermal energy storage solutions, AXIOTHERM enables industry and service companies to benefit from increased efficiency and effectiveness offered by PCM (Phase Change Materials). Offering extensive experience in development and application planning, AXIOTHERM is a manufacturer and expert partner for leading companies, and your specialist for cost-efficient systems based on approved macro encapsulations.
News

|
Eine der innovativsten Ideen Europas19. June 2018
Speicherkapseln heatSel® & heatStixx® steigern die Kapazität von Wärme- und Kältespeichern
Axiotherm GmbH stellt einzigartige Lösung für thermische Energiespeicherung auf EM-Power-Fachmesse vor
Moderne Speichertechnik auf der Intersolar31. May 2017 | PCM-Speicher sind vielfältig einsetzbar
Die Dehoust GmbH hat ihren festen Platz als Anbieter von Heizungspufferspeichern, Wärmetanks und Kältetanks ab 2.000 Liter. Der Projektpartner Axiotherm GmbH stellt das Konzept auf der Basis von Kunststoffspeichern...
24. Innovationstag Mittelstand BMWi31. May 2017 | EurA trifft Ulla Schmidt - zwischen Windkraft-Robotern und Sonnenbatterien
Auf dem alljährlich stattfindenden Innovationstag des Bundesministeriums für Wirtschaft und Energie (BMWi) treffen sich in Berlin diesmalig mehr als 300 innovative kleine und mittlere Unternehmen, Forschungseinrichtungen...