Cooling technology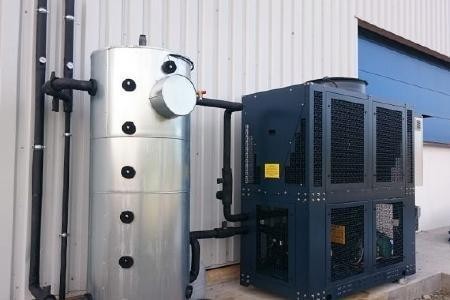 Generation and demand are also difficult to reconcile in cooling. Cold energy storage also solves the problem of load peaks or of phases of high demand while reducing the required refrigeration performance by shifting the cold generation to times where demand is less. However, a critical factor in the efficiency of cooling technology is the evaporation temperature (and thus also the storage temperature). The ice storage technology often used in air conditioning uses temperatures much lower than actually needed for their purpose, which drastically reduces the efficiency of the cooling device.
PCM hybrid storage facilities with HeatSel and HeatStixx enable the phase change temperature (melting point/melting range) to be adapted precisely to the required supply temperature of the consumer, allowing the device to be operated at optimum efficiency. The size of the storage facility and the choice of PCM also enable various consumers with varying temperature levels to be optimally supplied.
Especially as a result of the new EU regulations on fluorinated gases, cold energy supply mechanisms are developing into indirect systems based on cold water/cold brine circuits. The cooling capacity of these is often limited due to the refrigerant in use, but they are superbly suited to having a PCM hybrid storage facility simply integrated as a hydraulic separator to balance out performance or even serve as a complete back-up solution. Such a back-up solution can also be an economically advisable alternative to emergency reserves for critical systems such as server cooling, especially compared to alternatives such as battery storage or large emergency power generators and recently received the German Data Centre Prize.
---
Related products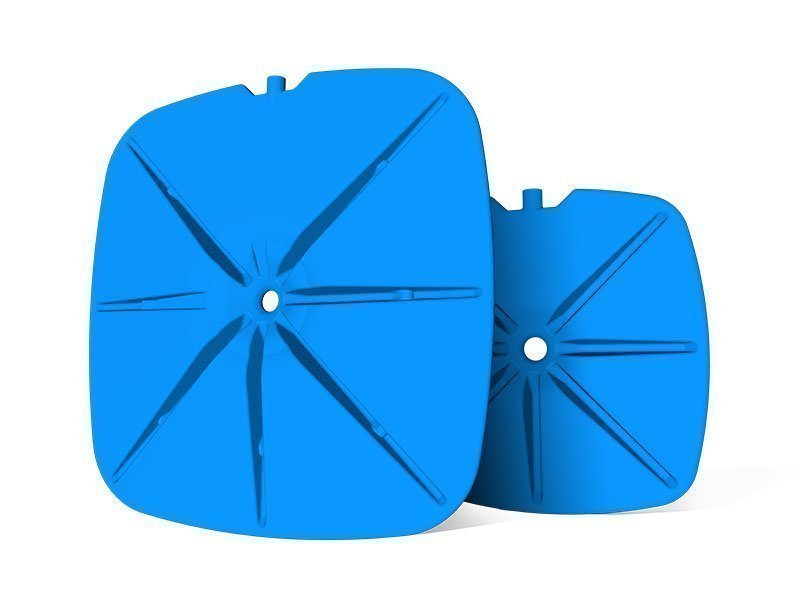 HeatSels®
More capacity for cooling and heating systems
learn more
HeatStixx®
For retrofitting cooling and heating systems
learn more